Businesses are successful when the head of the company creates an effective business model and then the employees buy in to the company strategy. That's why every small business owner and operations manager wants to get the best out of their team and run their company like a well-oiled machine.
All across the United States, businesses are trying to come up with ways to maximize their company's efficiency and optimize their best practices in a bid to surpass the competition. But maximizing the productivity of your team isn't all about money and competition — it should also be about company pride and regular improvement. Continue reading to get some tips to help your team reach its full potential.
Hire a consulting firm
Many people believe that what you don't know can't hurt you, but in the business world, what you don't know can sink you. If you've been running your company without a structure and a strategy in place, then your business is running on luck. But luck runs out.
Not having a strategy for your business's operations and back up plans for when things get messy will make it hard for your business to find consistency. You may find your company struggling to find its footing like a newborn fawn. Sometimes, when you're new to the game, it's best to learn from the expertise and experience of others.
Hiring a consulting firm gives you instant access to insight and expertise as well as specific strategies to facilitate the growth of your business. Incito is a consulting firm that has been providing professional services to struggling businesses for years. By implementing their 5S organization program for operations, they help companies see a 500% return on their investment on average.
Make safety a priority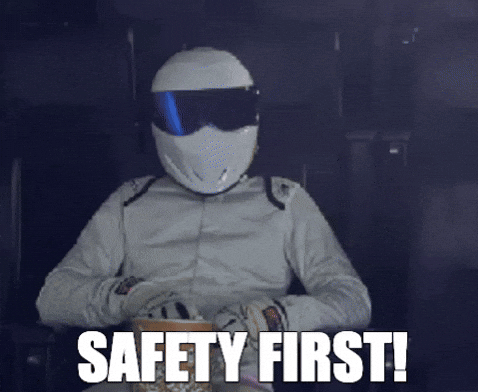 People make mistakes and accidents happen — that's just life. However, you don't want to let a culture of careless mishaps become the norm for your company. In order for your business to be profitable and have longevity, you have to make occupational safety a top priority.
The best way to ensure that your employees follow the best and safest practices is to implement some form of business safety training. If you don't have the material or expertise to lead a safety training course, then you can get online safety training courses through ClickSafety. They don't provide cookie-cutter training solutions — they have the ability to tailor training to your industry and the specific needs of your company.
Providing health insurance is another part of maintaining a safe and highly productive workplace. Although it's not ideal, people bring their stresses from home life to work and vice versa, but the less your employees have to stress about, then the better they'll be able to perform their jobs. Few things are more stressful than trying to figure out how to cover medical bills and prescriptions, but the good news is that health insurance is one stress that you can alleviate for your team members.
Put an operations infrastructure in place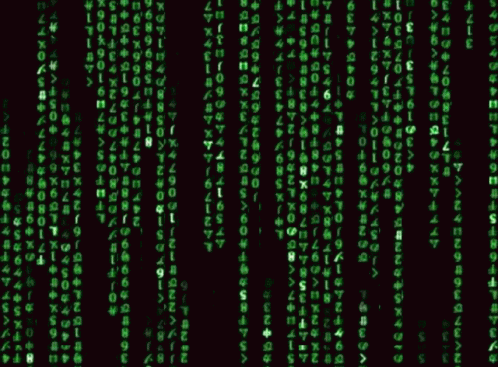 Due to the whole world going digital, enterprise software is critical to your business's operations. Using the right software can make you look like a business genius in the long run.
Objectives and key results (OKR) software is a type of enterprise-level software designed specifically with maximizing productivity as the goal. With OKR software, you can implement your goals and alert your employees to changes in goals or directives. You can also use the software to measure your company's progress in moving towards your goals.
One of the most amazing features of OKR software is that you can also use it to track the productivity of specific employees. When employees know you can pinpoint the problem in production and trace it to the individuals who are the source of the problem encourages people to work diligently around the clock.
Running a business and a nonprofit organization is a handful for anyone, but many entrepreneurs find themselves juggling both. Nonprofit organizations have to deal with many of the same issues that for-profit businesses do. Even though you don't run your nonprofit for the same reasons as you run your for-profit business, you should structure your nonprofit organization similarly in order to optimize your best practices.
With Engaging Networks software, you can fully customize the app to suit your organization's needs. On the powerful Engaging Networks platform, you can plan events, create ads, track donations, and raise funds all from one program. To learn more about how this technology can help to make your nonprofit organization more productive and efficient, visit engagingnetworks.net.
Foster a positive environment
One of the best things you can do to improve your company's productivity is to make your employees fall in love with the company. Happy employees are much more reliable than disgruntled ones.
One of the best ways to create a positive environment is simply to recognize your employees when they excel at the job. Something as simple as getting custom mugs or gift cards for your top monthly performers is a great way to show all of your employees your appreciation for their work. A pat on the back here and there in the form of latte mug for their hot drinks could make the difference between bringing out the best in someone and them feeling unappreciated and ready to quit their job. Who knows? Maybe the photo mugs you get will become point of pride, the favorite mug of your employees.
Create a relaxed setting
One of the more creative ways to help your team members to be more productive on the job is to create a relaxed work space on the job. You want to keep your establishment looking professional and you want your employees to be consummate professionals, but you also need to let them breathe a little.
Creating a relaxing environment in the office starts with changing the scenery up a little bit. Sometimes, just a change in work space surroundings is enough to rejuvenate people.
You should also consider allowing your employees to listen to music on the job, as long as it doesn't negatively affect their production. Put limits on how loud they can play their music and what kind of music they play aloud, but other than that, you should encourage your employees to enjoy themselves on the job as long as their conduct isn't detrimental to your business.
Let more natural sunlight into your building. Sunlight doesn't just illuminate the skies and windows, it will also lighten the mood in your work space. Your team members are humans — not vampires. There's no need to hide them from the sun.
Be fair, firm, and fun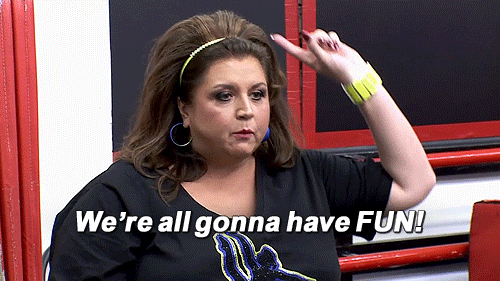 You've probably heard of a person being firm but fair, but being a great leader and bringing the best out of your employees is about being firm, fair, and fun as well. You may feel like the three things are mutually exclusive, but nothing could be further from the truth.
Creating a positive and relaxing environment is a great way to improve productivity at your office, but you don't want to become apathetic in your quest to be more relaxed.
As the business owner, you're the tone-setter for everything that goes on in your company. If you're lackadaisical in your approach to your business, then your employees will be as well. Finding the balance between firm, fair, and fun can be difficult, but it's necessary.
In your being fair, remember to be firm. The unfortunate reality is that if you let your employees run all over you, then they will, and you will lose your authority. You want to be cordial with your employees and fair to them at all times, but you must also remain firm so that your directives will continue to carry weight.
Also, don't forget to be fun. Don't become the office clown or try to win friends and fans by flipping the business model upside down so that the company serves the employees rather than the customers. But you still want your employees to have fun at their work stations and outside of work together.
If you want to increase the comradery among your employees and make them love coming to work, then add some amenities like televisions and gaming systems to the breakroom and some other creature comforts throughout the facility. If your employees are doing great work for your company, then they're due to a little show of gratitude. Showing gratitude to your employees is great for boosting productivity.