According to statistical data provided by The Pew Research Center, as of 2019, 90% of Americans use the Internet to shop, connect with their family members and friends, receive news, and gather information. The Pew Research Center now reports that a little more than half of the adults in the United States consider the Internet essential during the novel coronavirus (COVID-19) pandemic.
photo credit: Pexels
Many people have concerns regarding how COVID-19 spreads, who's more susceptible to contracting it, and measures they can take to protect themselves and improve their health. Considering the increased interest people have in their health and the widespread use of personal computers and mobile devices, starting an electronic commerce (e-Commerce) business site can be a socially relevant venture.
The tips listed below can help aspiring entrepreneurs ensure that the health e-commerce businesses they launch are some of the next year's biggest successes.
1. Pick a niche in the health industry
Someone who intends to run an online business should consider working in an industry that experiences constant growth: the supplement industry, for example. In 2018, industry researchers and experts estimated that this industry is near 140 billion United States dollars. Per the researchers and experts, the global dietary supplement market may likely reach 216 billion U.S. dollars worth of value within the next five or six years.
As more people search for pro-health and nutritional solutions to enhance the way they manage their health and control their weight and diet, purchasing and consuming vitamins, minerals, and dietary supplements are likely to increase.
Dietary supplements intend to improve consumers' diets. They typically contain proteins, minerals, vitamins, herbs, and other botanical ingredients. Nutritional supplements and health products are available to consumers as capsules, powders, tablets, pills, liquids, and soft gels.
2. Determine the types of products your business will sell and promote
An essential component of achieving success in a business is offering goods and services that people find useful. To ensure consumers will receive your products well and demand them, research the items people buy in your chosen industry.
If you're opening an online supplement store, for example, find out what kinds of supplements are in-demand. Doing some market research can give you insight into the supplement brands consumers consider to be the best and which medications, multivitamins, and other health solutions they use. Look into specific categories such as vitamin C products, botanicals, herbal products, melatonin supplements, and more, as these goods experience constant growth.
3. Utilize the services of reputable professionals
If your online business idea requires you to collaborate with and rely on others' services, be sure you work with the best. Business owners who plan to launch a health e-commerce business that sells supplements, for instance, should collaborate with a reputable softgel manufacturer. Working with a credible manufacturing company is a great idea that can guarantee your products will be high-quality and adhere to U.S. Food and Drug Administration (FDA) guidelines. Identify a credible, professional manufacturer with the skill, knowledge, and experience needed to make one-of-a-kind, safe soft gels, powders, capsules, and more.
Whether you decide to specialize in probiotics, prebiotics, children's vitamins, or weight loss supplements; a trusted, expert professional manufacturer can create profitable products for your business. Additionally, they can provide one-of-a-kind label designs and packaging that set your goods apart from the competition.
4. Draft a feasible business plan
It can be expensive for people to self-fund their businesses. For this reason, some business owners may have to choose between tapping into their savings or 401k. Some business owners might decide to get a loan from the bank or another lender or borrow the necessary funds from someone they know.
It's crucial to make operational and financial arrangements because such plans can guide business owners, investors, and employees to follow. Generally, operational plans include the company's goals and objectives, procedures, and set deadlines.
5. Conduct practical training sessions for staff
Holding regular staff training sessions for anyone working with you in your e-commerce business is essential, as training and development are crucial for guaranteeing organizational effectiveness, yielding profit, and mitigating risk. Training sessions are just as necessary for online businesses as they are for brick-and-mortar businesses. With staff training and development, employees can feel increased engagement and value at your company.
Using connectivity tools such as live chats and webcams to hold online training sessions can help your employees improve their effectiveness at their jobs. You can connect with your staff through the Web and enhance their skills and knowledge.
When holding training sessions, you need to have the look of a professional. As a business owner, it's best if you lead by example. Host and attend your meetings in clothes that fit your company dress code: business attire—blazers, button-down shirts, skirts, slacks, and dress shoes—or business casual dresses.
Furthermore, a professional background to sit in front when using a webcam during training sessions can be beneficial. Online business owners searching for an organized space conducive to the productivity and success of their health e-commerce business should consider working out of a home office. One solution for business owners looking to expand their offices or search for a new one is to move to a different property that can better accommodate doing business at home using the Web. Consulting a professional realtor in your local area, such as Venterra Realty in Austin, TX, can help you find a property that allows you to suit your home office needs.
This realty management company provides an excellent workplace culture for women, professionals of color, and employees of all orientations and ages. It also recognizes and celebrates the doctors, emergency medical technicians (EMTs), pharmacists, nurses, and others ("healthcare heroes") who live in and serve their communities during the COVID-19 pandemic—demonstrating how Venterra Realty puts homebuyers first.
6. Launch a functional, informative website
A crucial aspect of an e-commerce store is an accessible website. To enable online sales, entrepreneurs should make sure their websites are convenient for customers to navigate. An ideal, beneficial site is one that loads and runs well without crashing often and interrupting a customer's shopping and purchasing. Furthermore, your e-commerce site must be compatible with various computers, mobile phones, and other electronic devices.
Your business site will be customers' number one source for details and information regarding your company and the products you sell. For this reason, be sure to include an "about us" section on your site that can give customers and consumers a better understanding of your brand.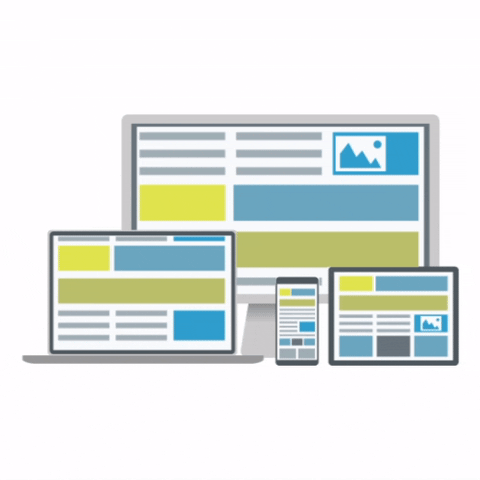 Many businesses use Internet Protocol version 4 (IPv4) addresses for websites and online applications. The IPv4, the fourth revision of IP, is the basis of the Internet and establishes connections between computers, mobile devices, and servers based on IP addresses. Business owners can buy IPv4 addresses that are clean from a reputable marketplace. They should consider that any IPv4 addresses can appear on IP reputation blacklists; being unsure of the integrity or reputation of IPv4 address blocks can be costly overall. Obtaining IPv4 addresses from a trusted source can make business owners feel more secure.
7. Be available for customers to contact
When launching a health e-commerce business, you should remain in contact with your customers and consumers. As mentioned above, your website is the best source for information regarding your company, the products you sell, and your brand. If customers want to reach out to you with questions, concerns, or reviews, they'll most likely consult your site for contact information. For this reason, you must list relevant phone numbers, email addresses, or even links to social media accounts and respond to your customers on time.