If you've been trying to tap into successful email marketing for some time without the desired results, it could be down to a number of factors. Nailing email marketing techniques require the backing of science and is often considered an art. One of the most important parts of hitting that sweet spot is crafting excellent content.
Fortunately, we're here to help you with our top 10 tips to improve your email marketing with great copy.
1. Reel them in with an engaging subject
One of the first places to begin when attempting to improve your email marketing effectiveness is to start at the subject. Crafting an engaging subject line could be the difference between a customer opening your message, sending it to junk or worse, marking it as spam content.
If people believe there's a benefit to open your email, if recipients are concerned, they're missing out on a subject, or if you give them clever evidence that they need to act now, they will be more likely to open it. However, a single subject line is not the place to give everything away; it's a starting point.
2. Preview Text should be bulletproof
Most email clients today give users a transcript or preview of what they are about to read, so its not only the subject line that sells your email to those on the receiving end. It'll often show a snippet from the first line of your message, which is great if you craft that line correctly.
If the first line of your email contains unclickable links or steps on how you can read the email, then it's a wasted opportunity. 35 to 140 characters is around the rate of the preview text, and its a vital part of your email so make sure you tell the reader an interesting fact on what your email has to offer.
3. Write as you would for the web
Compiling the best email marketing content should resemble the style of writing an article or a blog post.
If you were writing a blog post, you would ensure the structure is logical, not use huge paragraphs, with each paragraph including a fresh idea. Subheadings and bullet points are great for breaking up your text, and absolutely DO NOT SHOUT! Caps writing comes across incredibly spammy.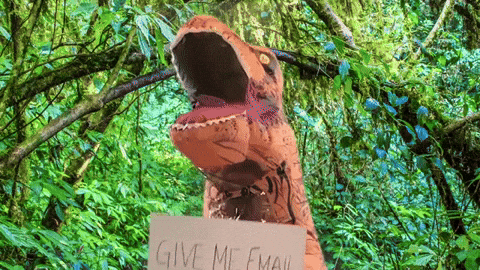 4. Learn your target audience
One of the most crucial aspects of your email content is ensuring your emails are going to customers that are interested in receiving them. Take everything you know about your audience from social analytics, web analytics and customer interactions to build a customer avatar.
If you're a business offering a product to a consumer your content should be tailored to meet the requirements of B2C, if you're a business and your emails are targeting other businesses then your copy should be structured towards business to business (or B2B) customers. In this article of Best Email Marketing Software, you can see how the audiences differ. Once you know your audience, you can create copy that'll make them want to click.
5. Write email marketing content for readers, not robots
If your objective is to get readers to click, then you need to sound like a human. Try to avoid marketing terminology and start a conversation, as if you are sat in front of them in a coffee shop. Nowhere says that online business emails need to be bland or boring, so peak your reader's imagination by sharing what it might be like behind the scenes at your company, a personal anecdote or even customer stories.
6. Use the correct wording
There's one thing that shines above everything else when we look at great email marketing examples, and that's the choice of words used to ensure your reader has an enjoyable experience. It's good not to overcrowd your email, so every word matters.
A few ways to spark up your reader's imagination might include using literary techniques and analogies, use power words in the subject line, use sensory words, so they have a sense of feeling while they read.
It's also important to build trust with your readers, so don't use tacky marketing tactics or over-promise.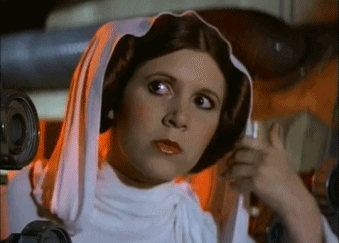 7. Boost your strategy using Psychology
Certain types of input act as triggers with the way we react predictably as human beings, which is why you can create a higher converting copy with the use of psychology.
Factors such as fear of missing out is a trigger because we never want to lose something, meaning a time-based discount could spark that lightbulb moment in your reader's mind with the use of urgency or scarcity.
Social proof is also great in telling readers how fantastic your business is, through the use of review, reactions, and positive feedback from past customers.
Colour is also great for prompting a reaction, using bright or dark CTA buttons as an example.
8. Keep it relevant
Targeted marketing trumps generic marketing every time. Having a customer avatar enables you to focus your copywriting on broad segmentation tactics, and within those, there are sub-segments. You wouldn't send the same email to a new customer as you would a repeat customer, would you? Keeping emails relevant can improve CTR and open rates, so segmentation is absolutely necessary.
9. Focus on your objective
While continuing the subject of targeting, it's useful to focus on a core objective for every email you send. Knowing your goal enables you to work on crafting perfect copy. If you have too many goals, you don't really have a goal at all. So when preparing your email, keep your core objective front of mind and craft your content around that.
Not every marketing email has to be about selling either. Copywriting giant Barry Feldman states "Where a web page is the terrain, the copywriter's the tour guide, instructor, concierge, maître d', and of course, sales clerk. If the copy can't seal the deal, it must offer something compelling to start some sort of relationship."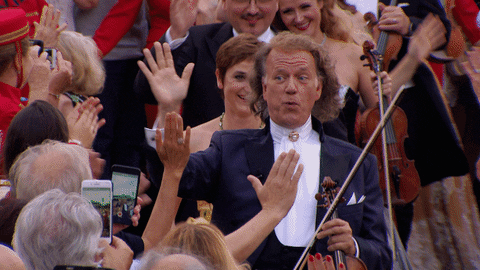 10. Form a relationship with your readers
Emails will often get improved responses if your readers feel like they know you. Adding personal touches such as an image of the sender, and sending from a personal rather than an organic address is another step to win those conversions.
We hope to have covered some of the most significant aspects of killing it with great content in your marketing emails, but if you've found something we have missed or haven't covered, drop us a line in the comments below!